Durapalm Flooring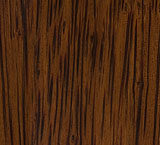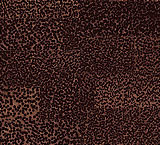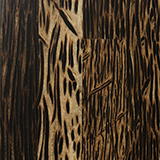 Smith & Fong company added the Durapalm as an alternative to bamboo flooring. Durapalm's coconut palm and sugar palm flooring enhances any interior with the distinctive luxury of the tropics.
It's no wonder that this gorgeous palm line by Smith & Fong is a top seller with architects, designers, and homeowners. Where high style reigns, you'll find Durapalm coconut and Deco Palm sugar lines. Durapalm brand palm flooring is manufactured without added formaldehyde for better indoor air quality. The coconut and sugar palms used for Durapalm are reclaimed plantation grown palms that have passed their fruit bearing years.
Smith & Fong is committed to reducing the environmental impact. In this commitment, palms get a second life as an exotic alternative building material.
100% Palm
Standard Sizes  15mm x 75mm × random lengths, 1.672 sq.m. per box
Weight 22.75kg per box
Multi-coat Polyurethane System Finish or Unfinished
Fire rating  ASTM E648 Critical Radiant Flux, Class 1
Hardness ASTM D1037 Janka Ball Hardness Test Average Hardness 1470 lbf
LEED® credits IEQc4.3: Low-Emitting Materials – Flooring Systems (No Added Urea Formaldehyde)
Finish rating ASTM D4060, CS 17 wheel, taber abrasion and ASTM D3359 adhesion 19,000 rotations, 4B adhesion rating